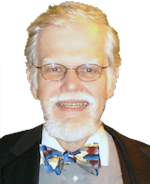 Paul G. Huck Arbitration and Mediation Services
"Having spent 10 years as a trial attorney and far more time in a business setting I truly understand why most disputes should be settled and not litigated. That is why I completed a Masters in Psychology which I now combine with my legal and business experience to provide a multi-faceted mediation experience.
My background helps me understand complex matters as well as how they impact human behavior. My goal is simply to help you solve past and current problems and enable you to focus on living in the present and planning for the future. I look forward to continue helping solve problems until I make that final journey decades in the future."
--Paul G. Huck
Paul Huck's Specialties:
Arbitrator and Mediator primarily for insurance, finance/investment and real estate matters.
Arbitrator and Mediator for general commercial and business disputes.
Arbitrator and Mediator for employment matters.
Mediates ownership issues in closely held corporations and partnerships.
Current Rosters
International Institute for Conflict Prevention & Resolution (CPR) Insurance & Real Estate Panels
American Arbitration Association (AAA) Commercial & Consumer Rosters and Mediator panel
London Court of International Arbitration (LCIA)
USCIB (ICC)
Asian International Arbitration Center -- Kuala Lumpur - Arbitrator and Mediator rosters.
Korean Commercial Arbitration Board -- Seoul
Mediation and Conciliation Network - New Delhi
Fellow Charter Institute of Arbitrators (FCIArb)
Fellow Asian Institute of Alternate Dispute Resolution - Kuala Lumpur
American Health Lawyers Association
FINRA -- Mediator and Arbitrator.
National Futures Association (NFA)
NCDS .
Neutral rosters for various Federal (District & Bankruptcy) and State Courts