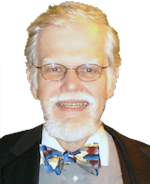 About Paul Huck
While I live in New York City, I grew up in a small river town in Missouri. I learned early the need to put aside differences and be able to work together with others as when the Mississippi floods, everyone helps sandbag. I enjoy solving problems and over the years it has become more enjoyable to work on problems with others than hidden in my own backroom.
I first came to New York to be an Opera Star. While I may (or may not) have had the voice I found I did not have the utter devotion and focus to push myself to the forefront. I finally decided to forego opera ( I still enjoy it and have started singing in the shower again) and become an attorney. It was easy for me to have a focus on my clients best interest and be the type of advocate for them that I was not for myself.
I spent 10 years being a litigator and more than that in a corporate business unit often running large projects. I was an advocate for my clients in writing and court appearances, but found that negotiating to end the dispute was often in my clients best interest. In the corporate setting, it was amazing how much internal negotiation and mediation has to occur to get major changes accomplished.
To improve on my common sense approach to people, I went back and got a Masters in Psychology. This additional knowledge has been beneficial in understanding different points of view. It provides the understanding that individuals, depending on their background, education and beliefs see issues differently. I now fully know that there is no single approach to solving a problem, not just because problems are different, but that the people involved are different.
I now am doing what I truly enjoy. I help solve disputes, either working directly with the parties in a mediation or in listening to the issues and making a determination as an arbitrator. What that actually means is I work with people who are spending time, money, energy and suffering aggravation while fighting over what is generally a past problem. Simply put, I help people be rid of past problems which enables them to focus their time and energy on the now as well as planning for the future.