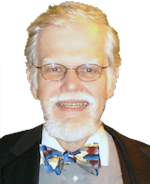 Training

I have taken well in excess of 200 hours of mediator training and almost as much as an arbitrator, including the Chartered Institute of Arbitrators Route to Fellowship. Additionally, I have presented at ABA events ADR issues as well as coaching mediation role plays and judging various local, national and international mediation and arbitration competitions.
Membership
The New York City Bar Association: Member Alternative Dispute Resolution Committee (Current and 2010-2013)
ABA
Section of Dispute Resolution: Member of the Arbitration Committee

Member Litigation Section. former vice-chair ADR committee

Tort Trial and Insurance Practice Section, vice-chair ADR committee.
ACR - Greater New York
Rosters
International Institute for Conflict Prevention & Resolution (CPR) -- Arbitrator and Mediator
American Arbitration Association -- Arbitrator & Mediator Commercial Roster and Storm Sandy Mediator
Chartered Institute of Arbitrators (CIArb) - Fellow
London Court of International Arbitration - Arbitrator Roster
Asian International Arbitration Centre - Kuala Lumpur - Arbitrator and Mediator
Korean Commercial Arbitration Board -- Seoul
Mediation and Conciliation Network -- New Delhi
United States Council International Business (USCIB) Arbitrator/Mediator list
American Health Lawyers' Association -- Arbitrator & Mediator
Financial Industry Regulatory Authority (FINRA) -- Mediator & Non-Public Arbitrator.
National Futures Association (NFA) -- Arbitrator.
National Center for Dispute Settlement (NCDS) -- Mediator/Arbitrator, general & financial & arbitrator for warranty disputes.
Mediator for various State Courts and Federal District and Bankruptcy Courts.